---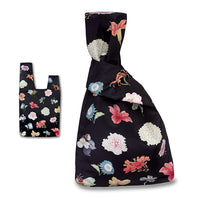 - Size: 24 (L) x 22 (W) x 4 (D) cm
- Material: Microfiber peach, cotton
- Inspired by
  A hundred flowers (detail), 1875
  Ju Lian  |  Handscroll, ink and colour on silk  |  Hong Kong Museum of Art Collection

Souvenirs of Hong Kong Museum of Art (HKMoA) - HKMoA strives to preserve Chinese cultural treasures and promote Hong Kong art. Its collections include Chinese paintings and calligraphy, Chinese antiques, China trade art and works by Hong Kong artists. The souvenirs bring you to an inspiring world of art.
- 材質:桃布絨、棉
- 靈感來源
  百花圖(局部),1875
  居廉    水墨設色絹本手卷    香港藝術館藏品

香港藝術館紀念品系列 – 香港藝術館致力保存中國文化精髓和推廣香港藝術,豐富藏品包括中國書畫、古代文物、中國外銷畫及香港藝術創作。珍貴館藏化成紀念品,讓你細味藝術,啟廸生活。