---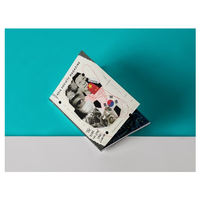 Vol. 2 · December 2020

This issue tackles the subjects that dominated headlines throughout 2020: the COVID-19 pandemic and racial justice. "The Coming Post-COVID Anarchy," by Asia Society Policy Institute President Kevin Rudd, assesses how the pandemic has diminished the clout of China and the United States. "Asian American Ghosts," by The New York Times' Jia Lynn Yang, is a powerful essay showing how a long-ago immigration law left Asian Americans in an ambiguous space in the country's racial politics. Washington Post columnist Ishaan Tharoor explores how Asia's successful management of COVID-19 marks the arrival of "The Real Pivot to Asia." And in "Teaching Truth to Power" Anthony Jackson, director of the Center for Global Education at Asia Society, argues that global competence can help heal racial divisions in the United States. 
"The Year No One Saw Coming" features contributions from a wide range of authors, artists, politicians, journalists, business people, and public intellectuals such as Fatima Bhutto, Min Jin Lee, Ian Bremmer, Pico Iyer, Andrew Yang, Sharmeen Obaid-Chinoy, Wendy Cutler, Vibha Galhotra, Daniel Russel, Xu Bing, Barbara Demick, Mohsin Hamid, Michelle Yun Mapplethorpe, Orville Schell, David Henry Hwang, Jiayang Fan, Bobby Ghosh, Eiko Otake, Rana Foroohar, and Tom Nagorski.
In addition, "The Year No One Saw Coming" includes dispatches about the virus from South Korea, Afghanistan, New Zealand, Taiwan, and elsewhere, as well as personal essays from COVID-19 survivors. There are powerful photo essays captured in Hong Kong and New York City, and reflections from writers, musicians, and artists about creativity during the pandemic. And, looking to the years ahead, a range of prominent figures from around the world predict how the pandemic will shape the future.