---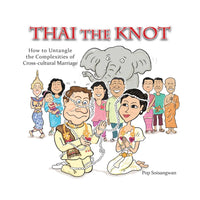 - Size: 13 (L) x 13 (W) cm
- Binding: softcover, 164 pages
- Language: English
- Author: Pop Soisangwan
- Illustrator: Ming
- Publisher: Blacksmith Books, 2011

Western men are beguiled in their thousands by the enchanting women of Thailand. But many make poor choices when it comes to marrying women whose needs, habits and expectations are very different from their own, and a clash of cultures can ruin a romance.

Who better to advise than a Thai woman herself? No topic is taboo as Pop Soisangwan offers insider knowledge on how to secure a successful match. Illustrated with humorous cartoons by newspaper artist Ming.